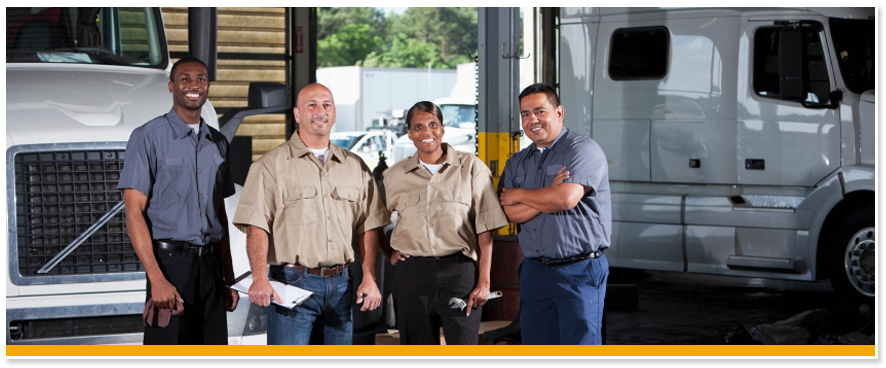 TRAC-USA Employment Opportunities
Thank you for your interest in seeking employment with us here at TRAC-USA. Below you will find a list of available job postings. We offer a variety of ways to apply to make sure the process is easy and all applicants receive the same opportunities. Feel free to use the online form below or even give us a call. We look forward to hearing from you and growing our team!
Heavy Equipment HVAC Service Technician
TRAC-USA with over 40 years of experience in mobile temperature control is seeking a highly motivated and skilled service technician to join our growing team servicing customers in Clearfield, Indiana, Cambria, Somerset & Westmoreland counties. Duties will include service, repairs, and installation of air-conditioning & heating and pressurization systems in heavy-duty, off-road equipment and over the road trucks.
Key Elements:
Diagnose, repair and replace operator comfort system components in heavy duty equipment/trucks
Install, maintain, and repair mobile HVAC systems, units, equipment, and peripheral devices
Energetic, highly motivated and well-organized self-starter with a strong work ethic
Communicates effectively with other techs/manager to diagnose and create a plan of repair actions
Complete necessary paperwork on equipment and work performed
Ability to interpret electrical, refrigeration and mobile HVAC system blueprints and diagrams
Safely work in the vicinity of large heavy off-road equipment on surface mine job sites
Mechanical and electrical repairs, as well as refrigeration, sealed system diagnosis and repair
Ability to work in field locations and under a variety of weather conditions such as heat, rain, cold, dust and snow
Ability to perform duties which may require lifting and carrying up to 50 lbs
Work often requires stooping, kneeling, bending, stretching and prolonged standing
Ability to utilize utmost safety precautions and to wear required protective gear as required by job sites such as a hard hat, footwear, hearing protection, eye protection, gloves, and respirators
Requirements:
High School diploma or equivalent required
Valid Driver's License
Technical school graduate or equivalent trade school training
Minimum two-years experience in maintenance, repair, or installation of refrigeration & HVAC systems
Knowledge of mobile HVAC systems, equipment, methods and practices involved in the installation, testing and repair of mobile HVAC systems
Knowledge of refrigerant transition and recovery as mandated by the EPA to include hazards, safety, and federal regulations when working with or handling refrigerants
608/609  Certification Preferred
Proficient with power tools and experience with wiring and working with refrigerant preferred
Computer proficiency with standard Microsoft applications and service diagnostic programs a plus
We are an Equal Opportunity Employer and are an industry leader for mobile temperature control solutions and customer service support. We offer a benefit-rich compensation package which includes a competitive salary, health, dental and vision insurance, employer paid life insurance, vacation and holiday pay and a comprehensive 401K package with matching. We are a drug-free company and background checks and drug testing will be performed prior to employment.
Hiring for 2 Positions in Cambria & Somerset Counties
Salary Range: $20 – $28/hour based on experience
Interested Candidates:
Please send resumes to lsimkovi@tkpitt.com or TRAC-USA, 13031 Route 30, North Huntingdon, PA  15642
To Apply over the phone please call –

724-382-6018
If you are applying for a specific position, please be prepared to answer the following questions concerning your background and experience:
How would you describe your customer service skills?
What sales experience and/or technical background can you bring?
What are your primary strengths?
This is an automated process and will record your responses. Additional information and directions for responding will be given once called and the above questions will also be repeated.
(Please note, resumes will not be considered unless we have obtained your recorded responses to the number listed above.)