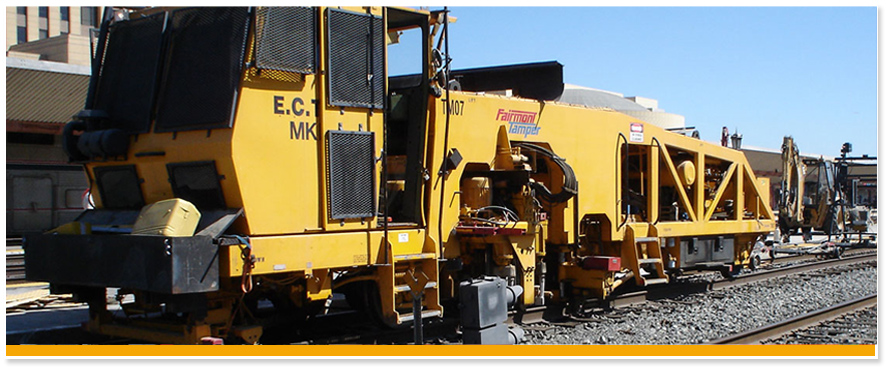 Railroad Industry – Mobile HVAC Solutions
Nearly half of America's heavy freight moves by rail these days, and TRAC has innovative ideas for improving comfort, performance and productivity in that industry under the most robust conditions.
Safe Starts, Sure Starts
The Qinghai-Tibet Railway, rising 17,000 feet above sea level, is the highest operating rail system in the world, and courses through a land where mean January temperatures dip to 2° below zero. An idling 5,100-horsepower locomotive can melt the fragile permafrost beneath the rails, so authorities adamantly enforce anti-idle laws. The American manufacturer of the locomotives for the system turned to TRAC for an effective solution to this peculiar problem. We custom-engineered an auxiliary heating system for fuel and coolant that brings the starting engine temperature up to a toasty 50°, assuring reliable starts on the coldest day of the year.
Higher Productivity in Maintenance of Way
Maintenance of way vehicles present special problems of their own. But just because a ballast regulator works in a cloud of dust doesn't mean your operator has to. We'll engineer a cabin climate control system that combines heat and a/c with cyclonic air cleaners, filters and positive cabin pressure to keep your operator's work environment clean, safe and comfortable.
And any diesel or alternative fuel vehicle in your fleet can benefit from low-cost, programmable pre-heaters that reduce energy costs and increase productivity from day one. You never have to wait for TRAC-enhanced off-road equipment. If you program it right, it waits for you.
Services
Ballast Regulators
Ditchers
Track Lifters
Excavators
Rail Grinders
Tampers
Rail Handlers
Cranes
Trollies
Stoneblowers
Graders
Swing Loaders
Back Hoes
Tie Handlers