Sy-Klone – Engine Pre-Cleaners & Cab Pressurizers
Call or email one of our experts for more information on any of our mobile HVAC products or services at 1.800.633.9103, [email protected]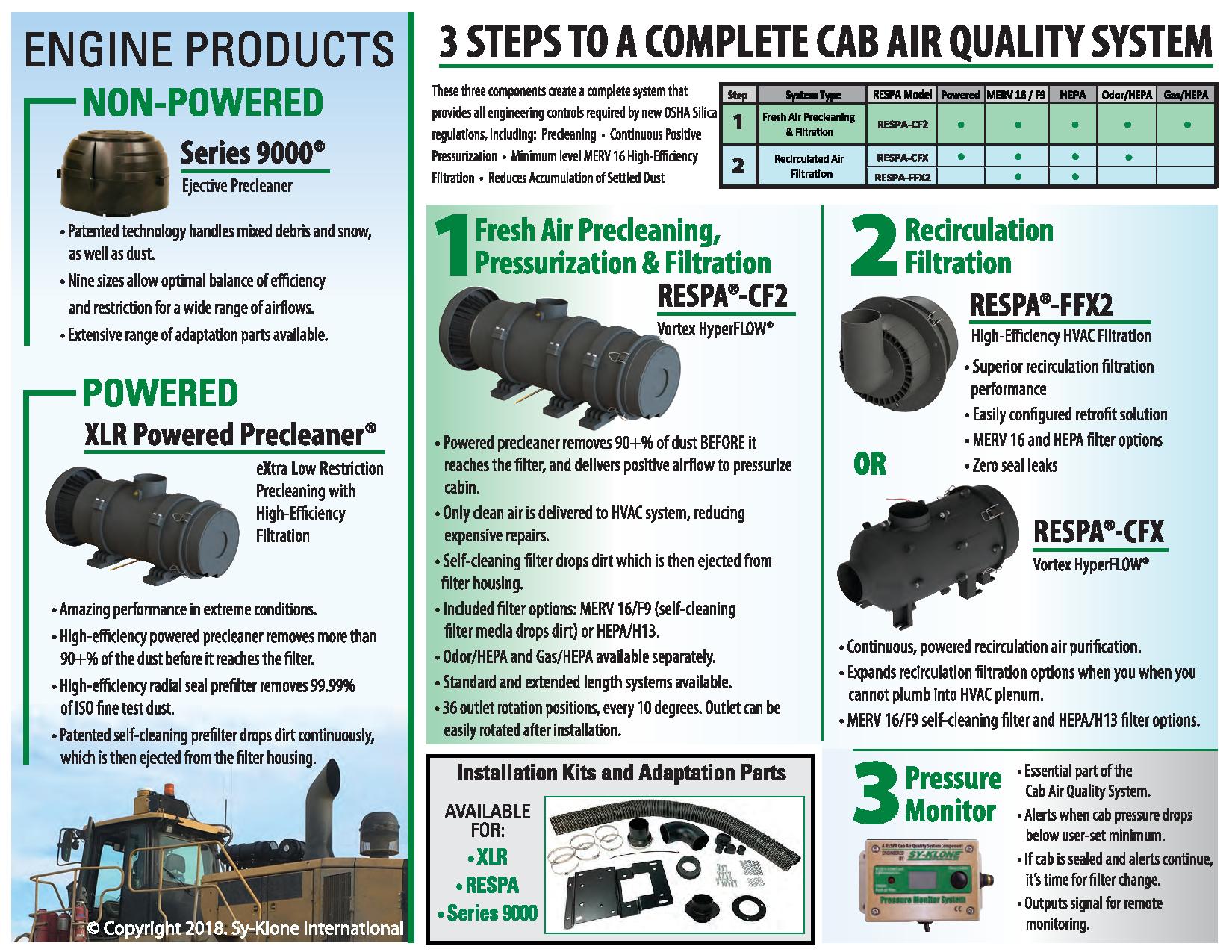 NEW! Sy-Klone Product Line / Parts Catalog
Sy-Klone has you covered whether you need fresh, clean air for your machines or your employees. Offering powered and non-powered engine filtration solutions, as well as pressurization and filtration units for inside the cab. For more information about Sy-Klone brand products and solutions please visit http://www.sy-klone.com.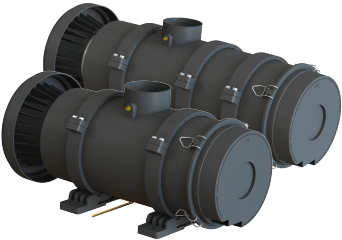 NEW! RESPA®-CF2 Vortex HyperFLOW Cab Air Quality Systems
Our most advanced fresh air unit delivers a Powered Precleaner/Filter/Pressurizer in one compact, customizable unit! This fresh air system dramatically extends filter life and reduces the frequency of costly HVAC repairs by delivering more than 130 CFM of precleaned fresh air through the filtration system (MERV 16 and HEPA) to the HVAC system. The customizable design lets you assemble a product completely configured to YOUR application. Outlet orientation and inlet type are chosen at installation, and the ejection port orientation is field adjustable to any angle. Since the all-in-one unit has one of the most advanced pressurizers built-in, it also includes the electronic Pressure Monitor System. For more information about this product and other solutions please visit http://www.sy-klone.com.

NEW! XLR Pre-cleaners
Get even more pre-cleaning efficiency with a new eXtra Low Restriction pre-cleaner. This pre-cleaner earns its name by offering absolutely zero restriction up to 130 CFM. Increase your filter service intervals, decrease service maintenance requirements, and prolong the life of your equipment all at once with this product. With the savings this unit provides in air filter maintenance, it will pay for itself in no time and continue to save you money far into the future. A detailed analysis by TRAC technicians will assure you are using the right equipment for your equipment. For more information about this product please visit http://www.sy-klone.com.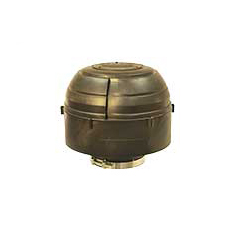 Series 9000® Pre-cleaners (Single-Stage)
Rugged, routine maintenance-free ejective pre-cleaners extend air-filter life and reduce maintenance intervals. Superior engine protection keeps your equipment running longer, lowering the total cost of ownership. Experienced technicians at TRAC will design and install just the right equipment for your particular needs.
For more information about this product please visit http://www.sy-klone.com.
Sy-Klone® Series 9000®, OPTIMAX®, Gideon®, RESPA®, Vortex HyperFLOW®, XLR Powered Precleaner®, RadialSHIELD®, their respective logos, as well as corporate and product identity used herein, are registered trademarks of Sy-Klone International and
are used by permission. All rights reserved.