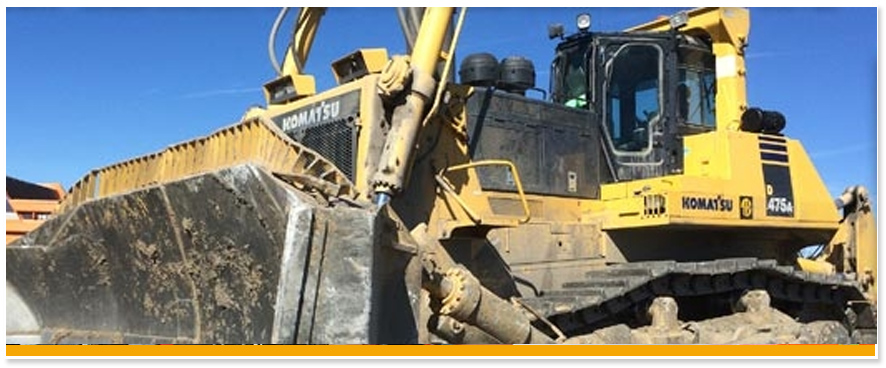 Construction Industry – Mobile HVAC Solutions
We won't just repair the vehicles in your construction fleet – we'll make them better. Superior temperature control solutions from TRAC will make them run more productively, with a lower overall cost of ownership. We'll warm them up for you in the morning, make their HVAC more fuel-efficient, extend engine life, reduce emissions and keep your operators comfortable—and happy—all at the same time.
Productivity
An Auxiliary heater will be far more efficient and cost effective than having to waste fuel idling diesel engines. They will warm blocks, batteries, hydraulics, and even fuel. This will ensure your most valuable assets are ready to go to work as soon as you are. This will eliminate wasted time spent waiting on the equipment to warm up before use, boosting productivity and operating efficiency.
Comfort and Safety
Cabin climate control isn't just about temperature. If you need to work in a dirty or dusty environment, we'll spin dust out of the air with vortex particle separators and filter it into a pressurized cabin. This will help to create a cozy, clean, safe and comfortable working environment for your operators. A safer environment will also help to show that you care about your operator's well-being, boosting their moral also.
Peace of Mind
We offer low cost real time tracking of all the vehicles and equipment in your fleet. Monitor position, speed, direction, operating condition, history logs, and even idle time. Customized asset tracking is available so you can find out whatever you need to know to manage your mobile assets in the most efficient way possible. Click here to learn more.