Webasto Refrigeration & Freezing Solutions
New Webasto Black Forrest Fridge/Freezer
Mobile refrigeration/freezing
Most efficient SECOP compressor with ECO and Turbo(Max) modes provide cost-efficient refrigeration and reliability
Durable, lightweight and compact design for ideal placement in your truck
Unsurpassed 3-year warranty
Large 31 qt. container 12/24V DC or 115/230V AC Power
No Worry Handles
Gone are the days of worrying if your handles can carry the weight – if you can lift it, the standard all-steel handles will hold it.
Turbo/Eco Modes
Equipped with the most efficient SECOP compressor with ECO and Turbo modes, you can choose how green you want to be.
Pick Your Plug
Like options? We've equipped the new Webasto Black Forest Fridge Freezer with both AC And DC ports built-in.
King-size Container
With an oversized 31 quart container, standing in front of this fridge won't make it any easier to decide what to eat.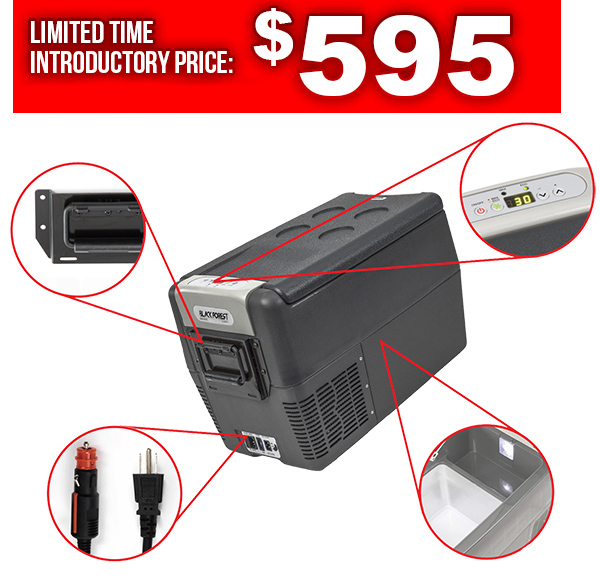 For more information on this and other HVAC Products & Services from Webasto, contact your local TRAC-USA representative using the form below to get the solutions right for you.